Service, Design, Electronics, Canbus, GM Support.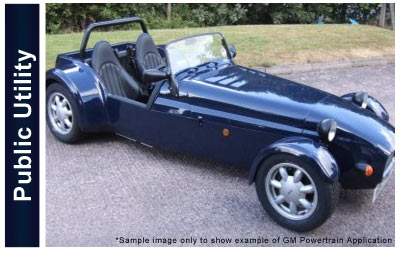 With a range of over 100 types of engines, from 1.0L petrol to 3.2 L and from 1.3L to 2.0L diesel European plus American engines. Specialist automotive designers and manufacturers have huge choice of engines for their particular requirements. GM Powertrain solutions have worked in partnership with specialist vehicle manufacturers providing electromechanical solutions enabling General Motors Engines via Canbus interface boxes to be used in a wide variety of automotive scenarios.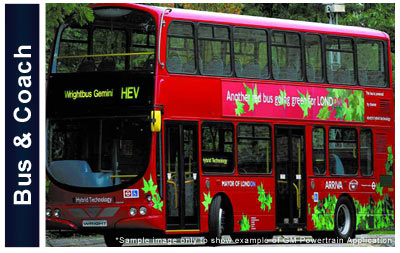 In today's environmentally sensitive world, automotive bus and coach manufacturers across the globe are looking towards new technologies to power their vehicles. GM Powertrain Solutions have participated in the development of battery powered buses and coaches, whereby the vehicle battery is charged as required by an efficient GM diesel engine whilst the vehicle is in use. This ticks all of the environmental boxes for future public transport requirements.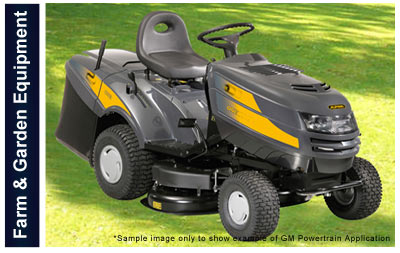 GM Powertrain Solutions recognize the varying requirements of this sector and can offer special help and advice for all requirements from sit on to sit tractors through to special vehicles.
The vast engine range offered coupled with Canbus solutions for each application ensure all requirements can covered.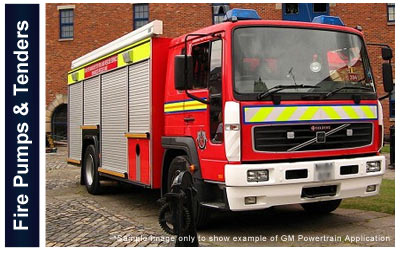 General Motors engines with their wide range of power bands and setting are ideal for use in fire pumps and tenders, both for civil and military use. Engines and Canbus interfaces can be designed for most requirements and applications. Powertrain solutions can be developed for fire pumps or tenders dependent upon client or market specifications.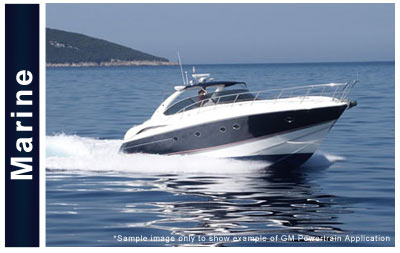 With a complete range of diesel engines available GM Powertrain Solutions has collaborated with marine specialists in producing drive train mechanisms for marine projects ranging from general leisure to sports boats. The new generation of General Motors Euro 5 emission engines are, the perfect solution for marine designers offering power bands and engine sizes to suit most applications.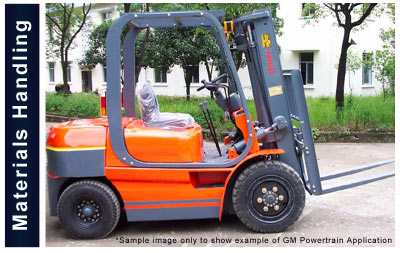 This dynamic market sector with its vast array sub sectors, diversity, and growth, Constantly requires new efficient business solutions. GM Powertrain Solutions are perfectly placed and organized to work with clients. Facilitating drawing board to market in minimal time, the unique nature of our one stop shop is key to ensuring on time and in budget successful projects.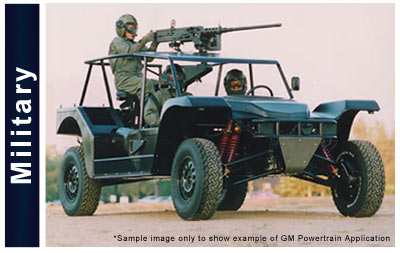 Powertrain Solutions for military light vehicle applications, combining efficient Euro 5 emission engines with AEL Canbus interface boxes. Facilitating bespoke military requirements for all theatres of operations, GM Powertrain Solutions has extensive experience and knowledge. Working with military vehicle manufacturers in providing powertrain solutions from general utility to light armored off road.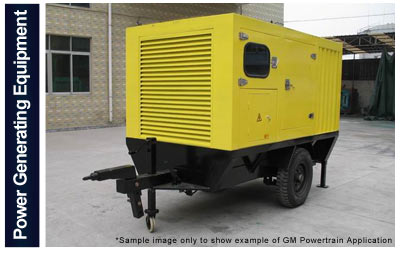 A range of over 100 different types of engines available from 1.0L to 7.0L Designers, manufacturers and specifiers have a wide choice power train options available to them. Working in partnership with customers Powertrain solutions are able design, project manage and manufacture Canbus interface boxes for the General Motors range of engines.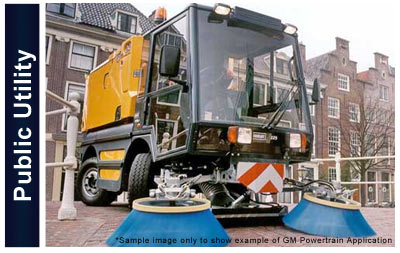 From road sweepers to high pressure cleaning equipment, GM Powertrain Solutions are able to offer bespoke power train alternatives to suit any application on a wide range of engines both petrol and diesel.